Blue Mountain Dog Camp LLC Services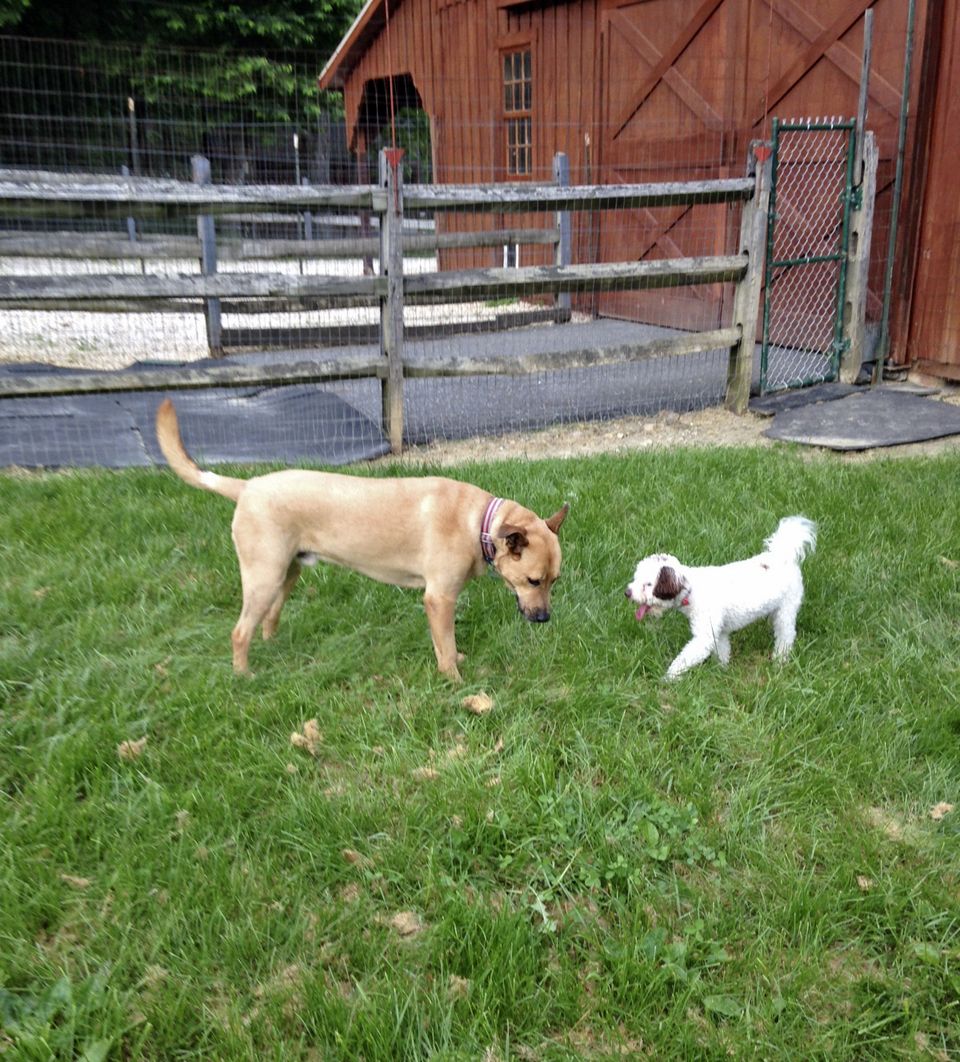 Our Farm:
Blue Mountain Dog Camp LLC provides superior care for large and small dogs, young and old, with plenty of space to run and play while protected within fenced areas. We provide grassy areas, wooded areas, pebble areas, and even a pond for swimming.  Our services are offered in a unique fresh air, country farm setting. Our country dog barn features temperature controlled conditions year 'round.  Each dog stall is a room with an open ceiling; we do not use cages. Multiple size stalls are available for sibling dogs to room together. Some rooms have private runs so the dogs can play or rest outside without interference from others. 
Our Service:
A unique feature we offer is roundtrip transportation between home and camp for our NY and NJ customers. Transportation is provided in New York City and nearby communities, and to New Jersey up to 25 miles off I-78 corridor. Contact Us for details.
We accept drop offs and pickups according to mutually agreed upon times and dates from all dog owners from every state. Contact us for details. 
Our Care:
We offer personal care for each dog.  We feed your dog the food you provide according to your instructions. We consider your dog's needs prior to booking to ensure that we can meet those needs. Our goal is to provide a fun vacation for your dogs and to ensure a worry-free time away from home for you.